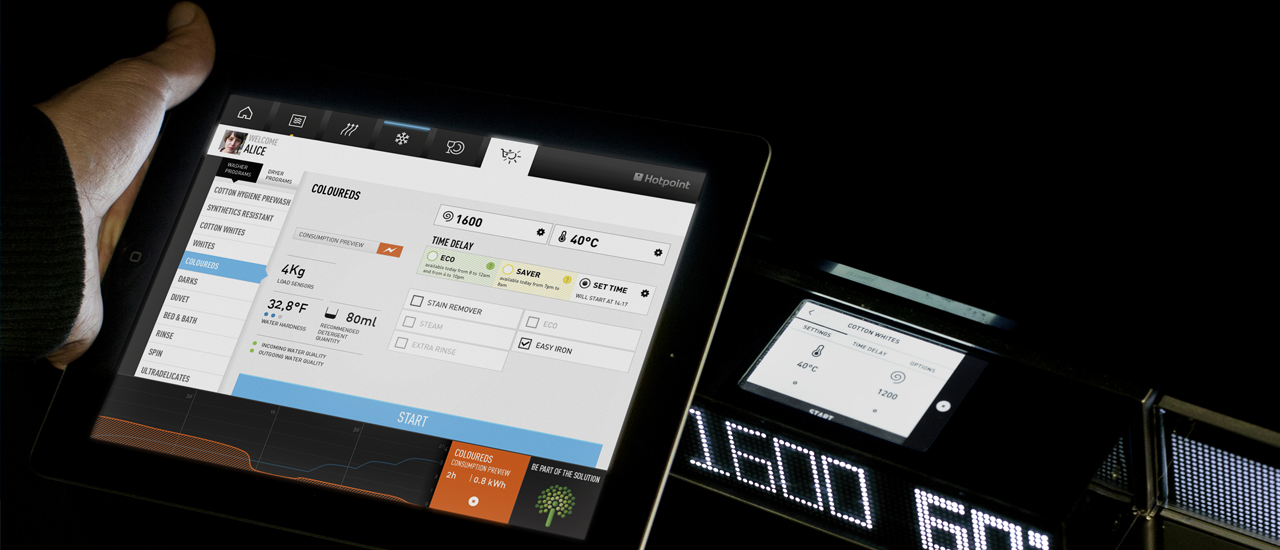 Hotpoint Innovation Area
A featured project project on April 2012
An Indesit Company project
I've participated as Lead Graphic and Interaction Designer in the Hotpoint Innovation Area project, wich explores how technology could improve our domestic life and make it a more sociable, connected and sustainable experience: a glimpse into how we can create smarter kitchens, homes and cities starting from our domestic appliances.
Eurocucina – Salone Internazionale del Mobile (Milan, April 17th – 22nd, 2012)
Concept and exhibition design by carlorattiassociati
Interaction and media design by ToDo
iPad app
We built a complete iPad app to allow users to control remotely the kitchen appliances and to simulate a smart home control UI.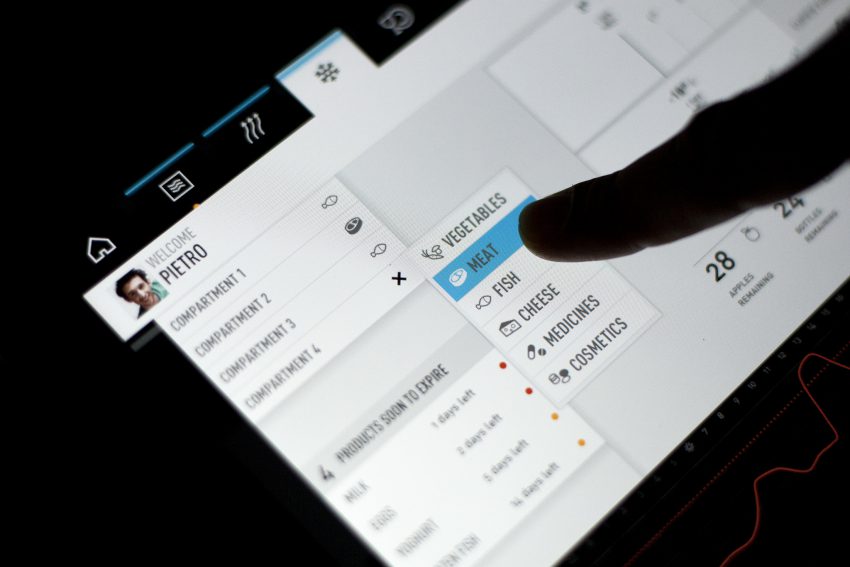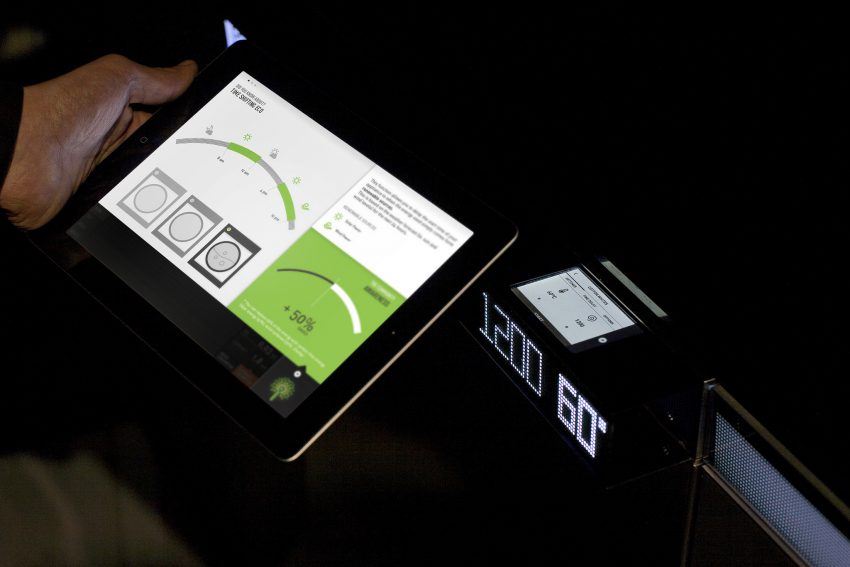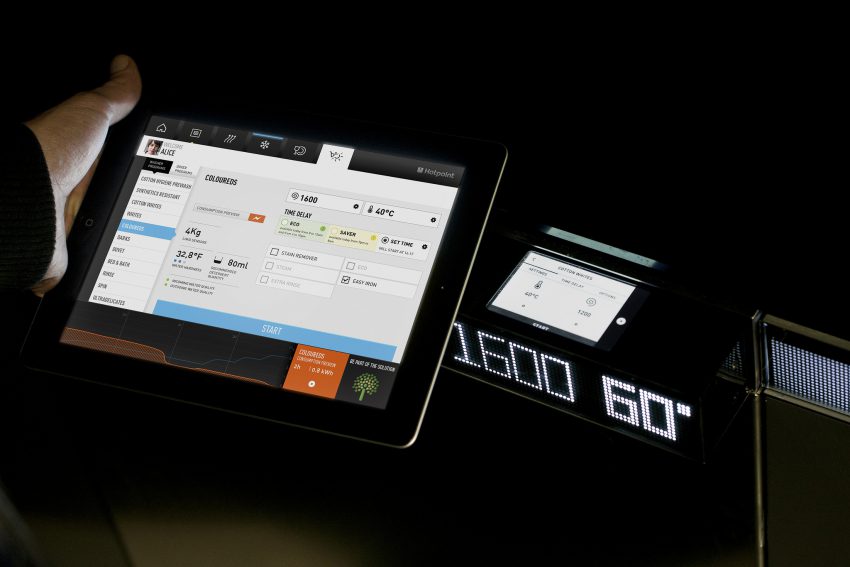 iPod touch app
Another small interface was placed on every single appliance, we used some iPod touch to simulate an interactive display. Both application were in sync to simulate the control of the programs and the specific functionalities.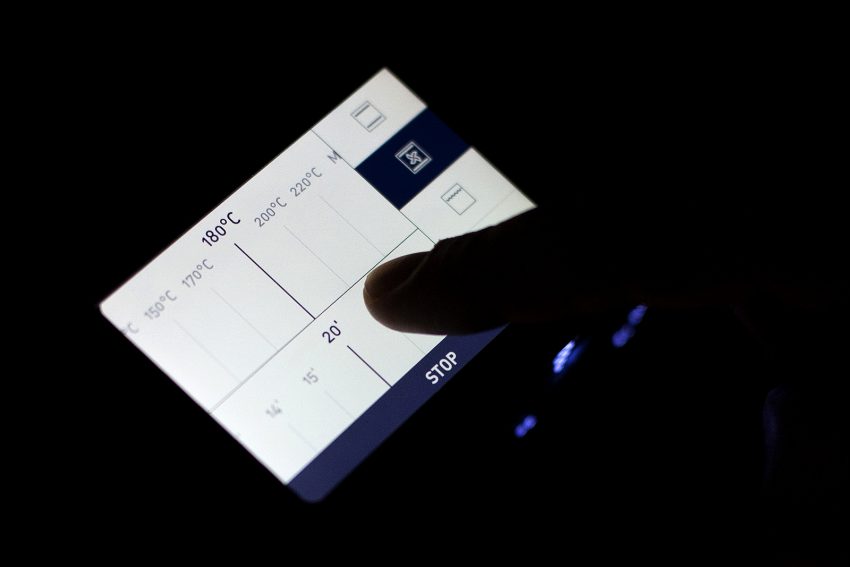 Multitouch induction hob
There was also a multitouch table, simulating a futuristic induction hob.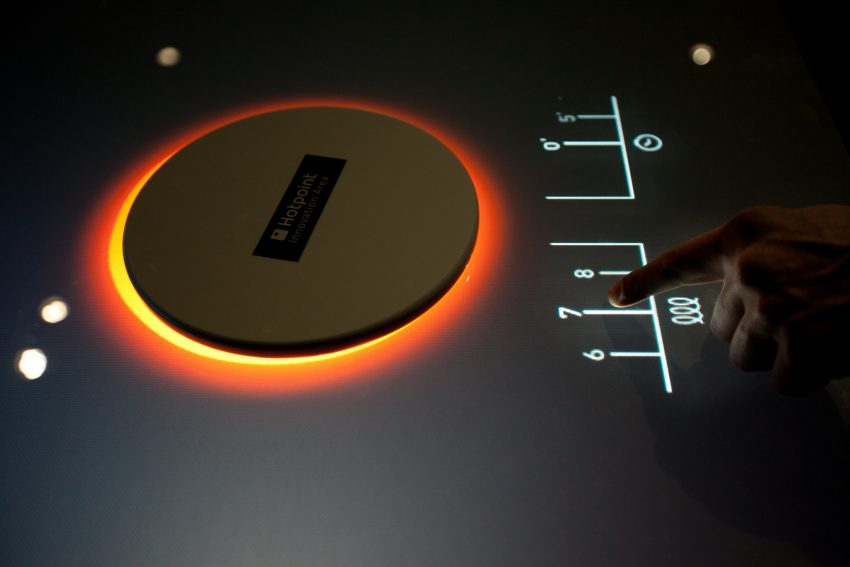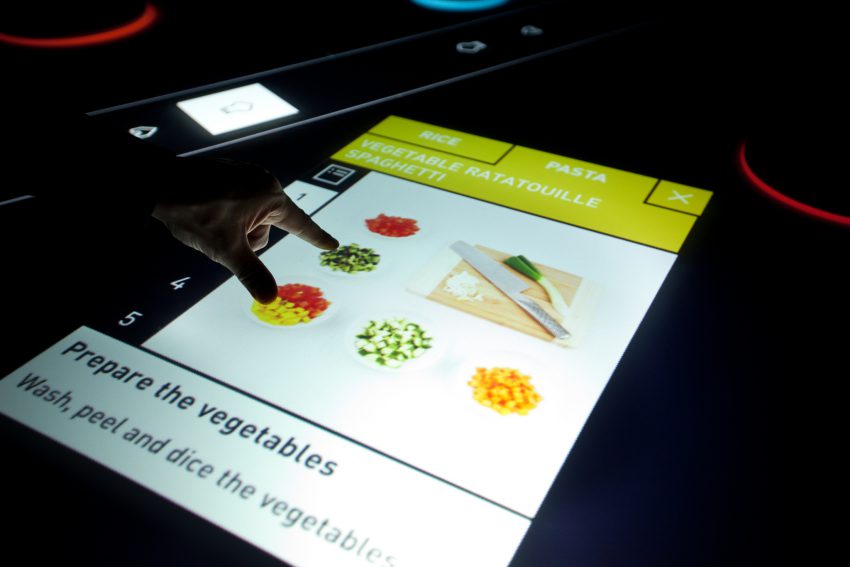 The work was not only to make everything looking good, but also intuitive, easy to use, realistic and accurate, so we developed the concept and designed the interface and the interaction at our best.
Research and test
Here we were testing the multitouch table, with a preliminary paper prototype, simulating the system we was about to develop.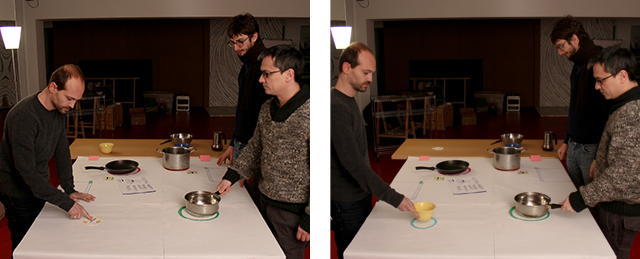 Each action for the iPad and iPod applications, multitouch table and wall projections were first designed, wireframed, mockupped and then tested, producing also a full documentation of our work.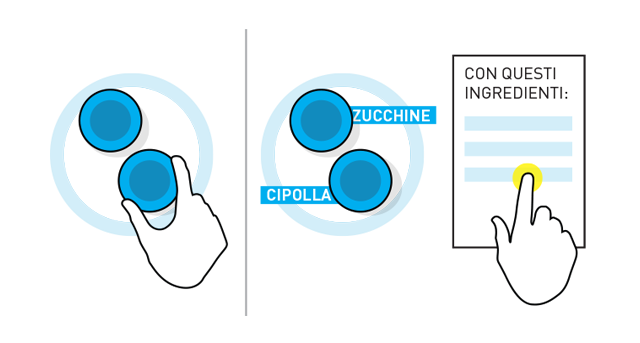 Here a functional wireframe, a detailed mockup for the iPad application and some preliminary sketches to define the flow and the main features of the area.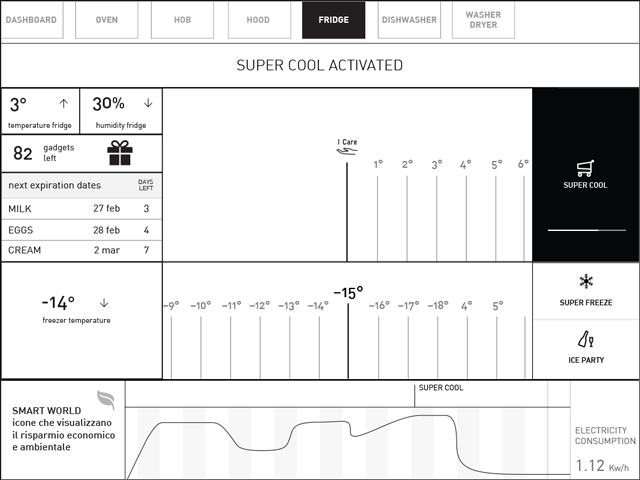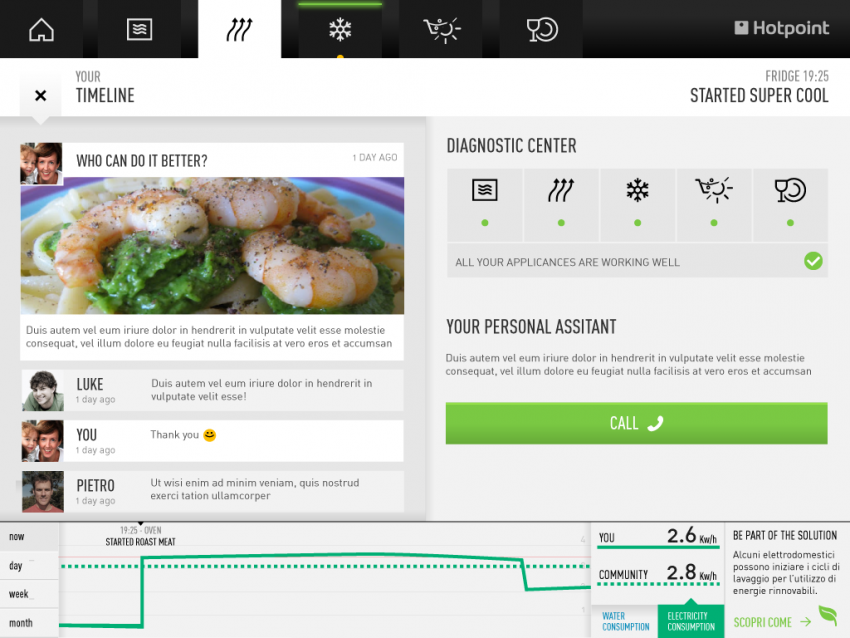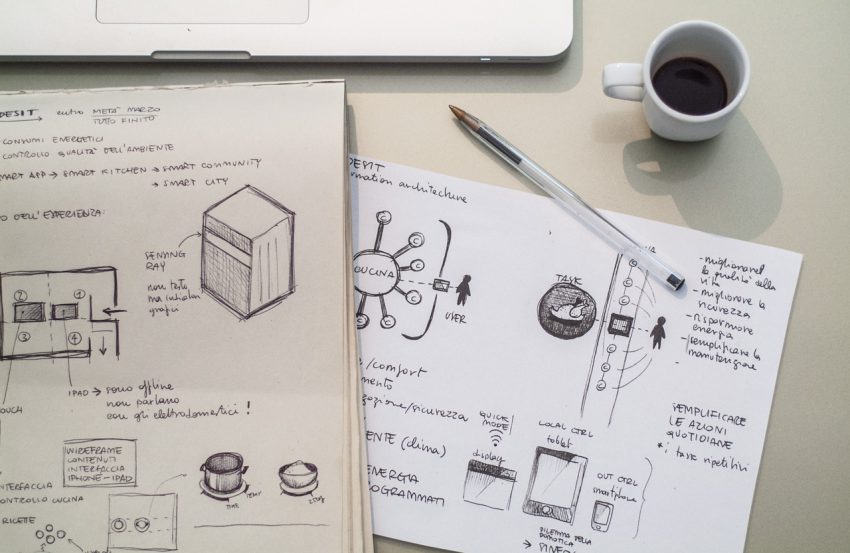 This project was definitely one of the most intense of my career as interaction and graphic designer with ToDo, because it required many cross-field competences and the product needed to be completely functioning.