Amnesty International website is a multi-layered environment that allows different actions and offers a wide variety of information. We simplified the user flow by reducing first-level pages and optimizing the organization of second-level and additional pages. Thanks to internal shortcuts and the search function users can easily move from information to action.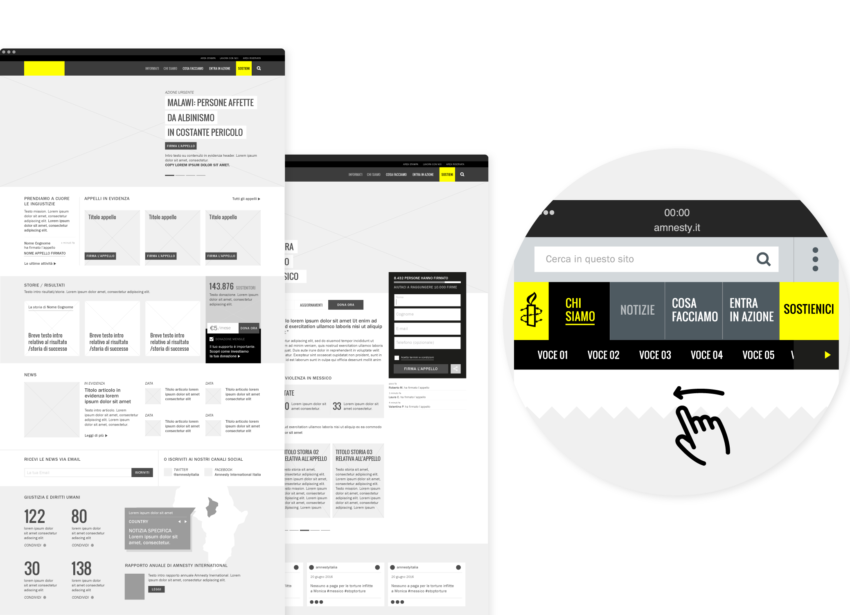 FLEXIBLE AND MAINTAINABLE INTERFACE
Amnesty International Italia is a dynamic website that needs to be frequently updated: new actions, campaigns and petitions are the main tools to fight for human rights. We designed a flexible and maintainable interface based on customizable templates, which can easily be adjusted to any specific situation.