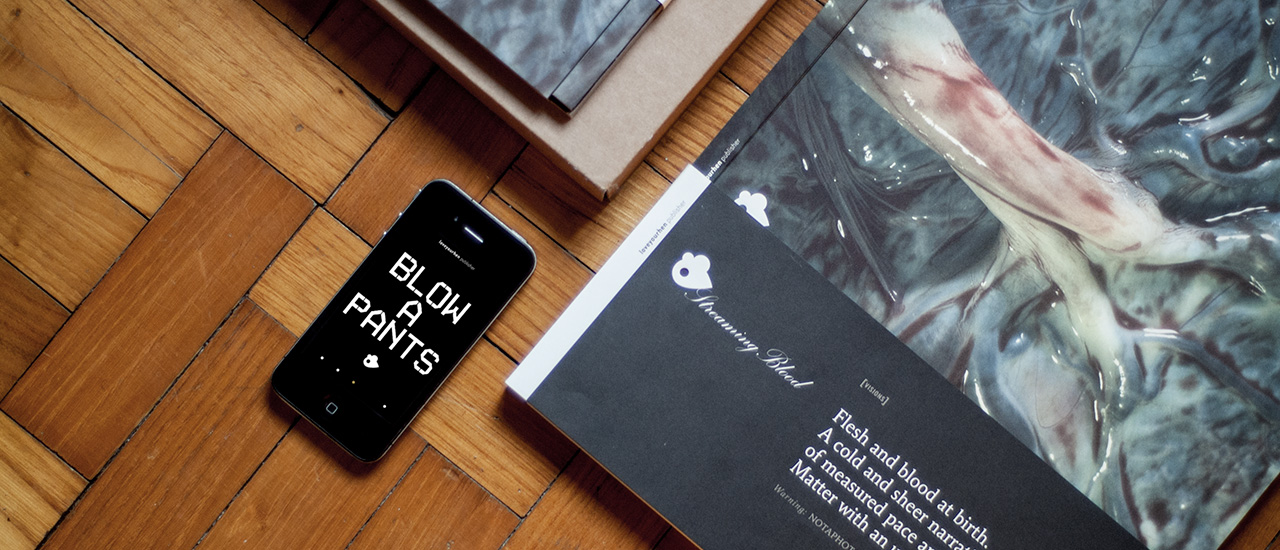 LYH
A project on June 2012
The iPhone app Lyh was born out of a collaboration with the clever loveyourhen publisher. We wanted to experiment with some easy, almost useless but beautiful interactive application. After a quick round of prototypes we finalized this crazy "slot machine" that plays with words and their sense.
"Piece #1 of a collection of app that will shake your creative juices flow.
Marvelously useless, Lyh app plays with the amazing randomness of language, generating a large number of silly three-words phrases.
Lyh is an eclectic blend of automatic writing, interlude, and attempt to find possible unexpected combinations."
I developed the app with Javascript, HTML, CSS and then incapsulated into a PhoneGap project and sent to Apple. First it was rejected because "useless", and then accepted because we explained that that uselessness could be useful.
The user can play with the words creating hundreds of different three-words phrases, change the background, share the result in a tweet and take a snapshot of the screen.