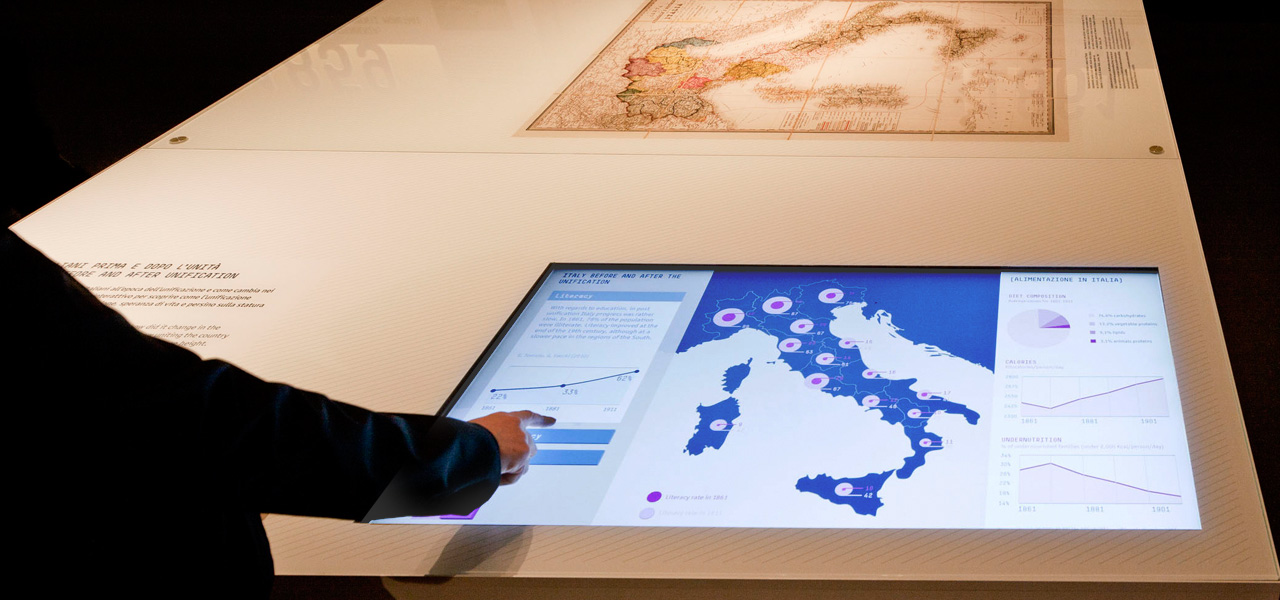 Banca d'Italia exhibition
A project on April 2011
For Bank of Italy's exhibition, "The currency of United Italy" ToDo cooperated with Atelier Brückner to come up with and develop all the multimedia and interactive exhibits.
My job was to design the interaction and graphic design of the exhibition, following the graphic guidelines indicated by the Atelier Brückner's art director for this project.
The exhibition was composed by a Media Room and a Main Room with the projected sculpture.
For the Media Room I designed the card projected on the wall and on the interactive table, displaying information about the mechanism behind the bank system, how the Euro and the Stock exchange works and hints and tips to help people to handle properly their own savings.
Media room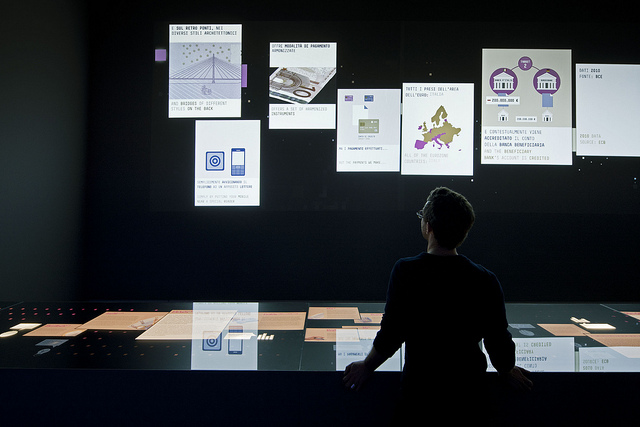 Main room and interactive tables
The Main Room was composed of 10 interactive tables, each of them about a specific issue, from the birth of money to the contemporary age.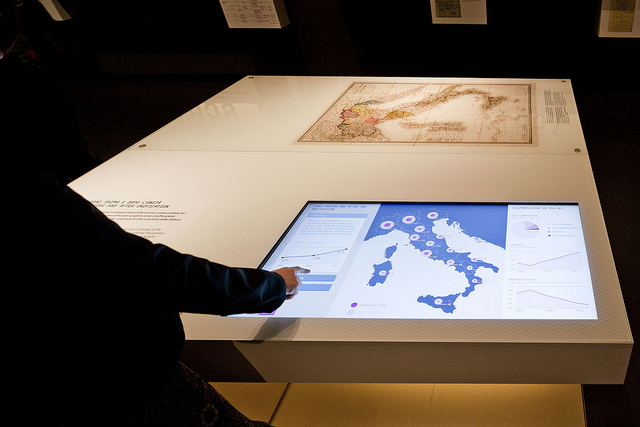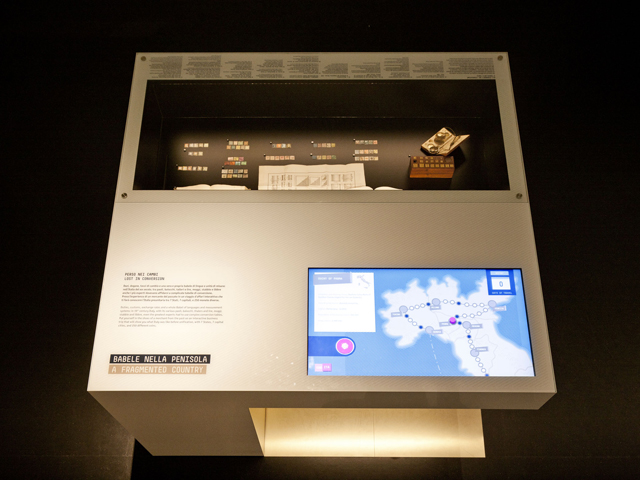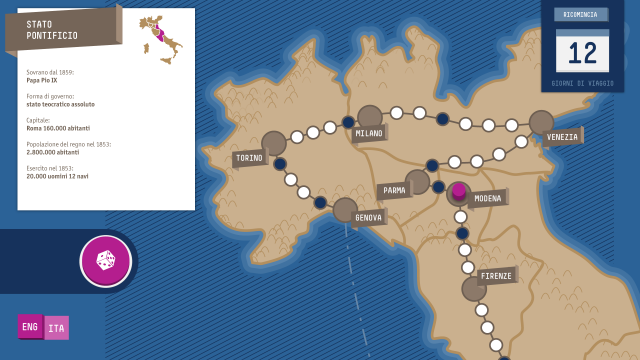 We developed many different concepts to explain the different but sometimes difficult issues, from exploring datasets to simple games and we worked with many experts, responsible for the contents of the interactive tables.